How to get IELTS Certificate - Complete Information
How to get IELTS Certificate - Complete Information
Updated on 13 April, 2023
If you were thinking of getting an IELTS certificate, you should know that it is readily attainable, provided you follow some simple steps. The International English Language Testing System (IELTS) certificate is mandatory for those seeking admission into higher education institutions in English-speaking countries or even those seeking job opportunities and future residency prospects. The IELTS certificates are issued after IELTS results are declared. Scores in the IELTS exam results are an essential factor to be considered. Read on to know more about the details of IELTS results.
IELTS Result Declaration
The IELTS general result is easy to obtain. However, the announcement of the results depends on the test type and format of the IELTS exam you have attempted.
You will get the computer-delivered results online within 3-5 days after the test date.

You will get the paper-based IELTS results online from 12 AM (GMT) on the 13th day after the IELTS examination date.

Candidates can get their IELTS Life Skills results (A1, A2, or B1 tests) online from 12 AM (GMT) on the 7th day after their IELTS examination date.

The IELTS testing center will dispatch the TRF to candidates' postal addresses. It will be posted 3-5 days after the test date in the case of computer-based IELTS and 13 days after the test date if candidates have appeared for the paper-based IELTS test.
Test Report Form or TRF
The TRF or Test Report Form is issued 13 days after the IELTS test day. It is the copy of your IELTS result and is, in a way, a mark sheet. A TRF carries the IELTS bands scored in the reading, writing, speaking, and listening test sections. As a candidate, you can collect the TRF from IDP IELTS office after the official declaration of the results. To get your TRF, you should carry your identity form filled out at the time of registration for the examination. Get in touch with an IELTS testing center for additional information.
The candidates will get a single and original TRF until and unless they are applying for CIC (Citizenship and Immigration Canada) or even UKBA (United Kingdom Border Agency). Test-takers will get two test report forms only in these two cases. The proof of your application to UKBA or CIC should be submitted while receiving the reports. The TRF is a precious document that you should keep safely.
Read More About IELTS:
Download E-Books for IELTS Preparation


Online IELTS Results
You can preview the IELTS results online. You have to enter some details to get the same. The online results are not the official ones. They are provisional until you get your TRF which is the official document. First, you have to fill up your given name or other names as mentioned in your IELTS application. Then comes the Family name, and if you do not have one, you have to enter just a hyphen (-).
You will then have to enter your national ID or passport number in the online form and your date of birth. You can then submit the information to view your provisional IELTS results.
Sending TRF to Institutions
You may be asked for up to five extra TRFs for submission to institutions like universities or professional organizations within one month from taking the IELTS examination. TRFs dispatched via courier will go through DHL, and you will have to pay the applicable charges. If the institution takes electronic scores, you can share them via the IDP IELTS office without any payments. TRFs exceeding five will come with extra charges and courier costs alongside. They are directly sent to institutions chosen by you.
For requesting additional TRFs to send to institutions more than a month after taking the IELTS examination, you should complete the Application for the Issue of Additional TRFs form. There is an extra charge for every additional TRF you request after this one-month window, along with courier costs. You may also provide authorization to another individual to collect the test report form. Complete this TRFs-Payment Authorization Form and return the same with the Application for the Issue of Additional TRFs to your city's testing center for IELTS. The TRFs have a validity of two years. Test centers cannot provide results over the phone, email, or fax to any aspirant.
IELTS Results - Re-mark
If you are not satisfied with your IELTS scores, you can apply for a revision through the Enquiry on Results (EOR) service. The review process is as follows:
A senior examiner/marker will re-mark the test. They will not be aware of the original scores and mark new scores for all the sections.

After re-marking, the test center will be informed about the result. If there is a change in the marks, a new TRF is issued.
Points to note
The request for re-marking should be made within six weeks of showing results on TRF. The request can be registered at your test center, and you can ask for a re-marking recommendation for the whole test or particular sections.

The inquiry can be made after paying a result fee, which is refunded in case there is a change in the band score.

A response to re-mark is generally available within 2-21 days; however, it depends on other factors such as the number of sections requested for re-assessment.
Important Resources to Read About IELTS Exam:
Download IELTS Preparation Guide For Free
Get to know about the latest updates on the IELTS Exam, Eligibility, Preparation Tips, Test procedure, Exam Pattern, Syllabus, Registration Process, Important Exam Dates, and much more!! This guide is a one-stop solution for every IELTS Aspirant who aims to crack the exam with an impressive band score.
Prepare for IELTS With upGrad Abroad
Suppose you have been facing problems preparing for IELTS at home. In that case, you can enroll in upGrad Abroad's booster program that helps in preparation for IELTS, academic writing, profile building, university application, education loan, and visa support.
The program costs INR 15,000 and is 100% refundable if a student starts their study abroad journey with us.
It is a six-week-long course and offers the following for IELTS preparation:

25 hours of live online classes

Four one-to-one doubt clearing sessions (30 mins each)

Four one-to-one speaking practice sessions (30 mins each)

15 writing assignments with correction and feedback

Two full-length mock tests

One-to-one analysis of two full-length mock tests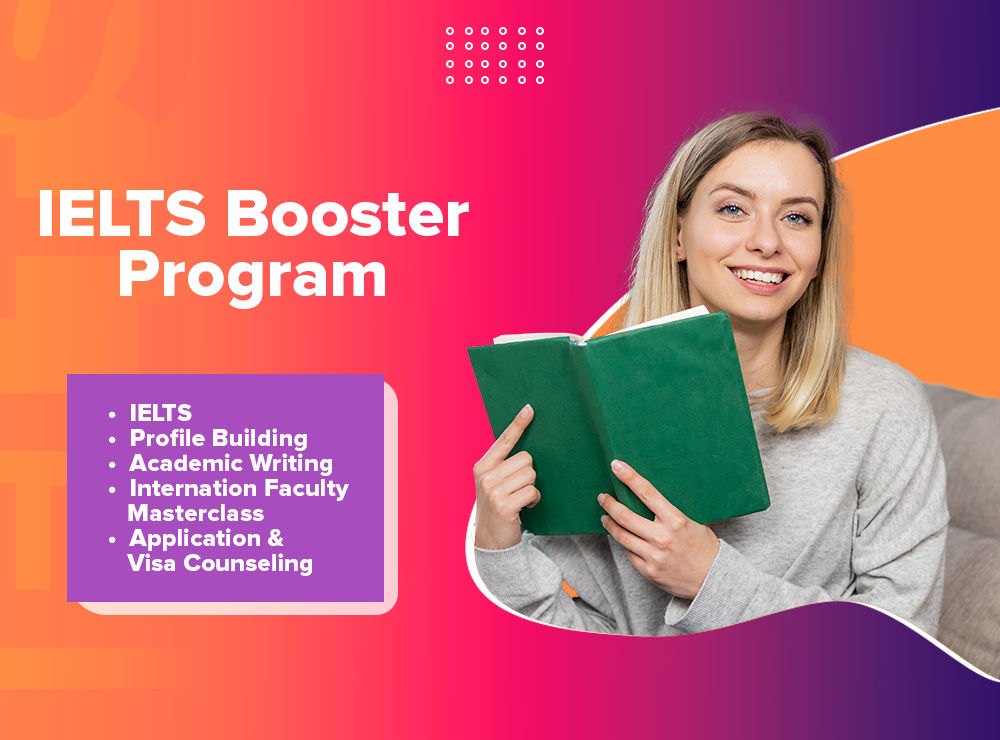 Frequently Asked Questions
How to check IELTS results?
You can check IELTS results online. The result for computer-based IELTS is available within three to five days after the test date. At the same time, it takes 13 days to show the results in the paper-based IELTS test. After the results are declared, the test center will dispatch the TRF at your home address.
When are IELTS results declared?
The computer-based IELTS result time is three to five days post the test date. The result for paper-based IELTS take time and are out after 13 days. The IELTS Life Skills result is announced after seven days of the exam.
How to get IELTS certificate online?
Your IELTS center will send the official Test Report Form (TRF) or the IELTS certificate with your scores at your postal address. The TRF will be posted three to five days after your test date in case of a computer-based exam. However, the TRF will be posted after 13 days for the paper-based tests.
How to send IELTS test results to universities?
You can request to submit your IELTS online results to five organizations, free of cost. To share it with more nominated organizations, you may need to pay a nominal administration fee. To share your scores to the organizations after the test date, you will have to connect with your test center. The service for sharing your IELTS results is only available up to two years.
Recommended Reads:
When will I get my IELTS life skills results?
The result for Life Skills (A1, A2, and B1) is declared after seven days of the exam date. The test center will send the TRF to your postal address.
When will I get my IELTS paper-based results, including IELTS for UKVI?
The results for IELTS paper-based is released and dispatched by the test center after 13 days of the day of the IELTS exam. The UKVI results for Life Skills are out after seven days from the exam date.
When will I get my computer-based IELTS results?
You can give IELTS either in computer-based or paper-based format. The result for the computer-based IELTS is out after three to five days of the date of the exam. If you are not satisfied with your score, you can even apply for a re-assessment. However, you can only apply for a re-assessment within six weeks of the first TRF issue.
Study Abroad Without IELTS
TRENDING SEARCHES
Editor's Pick
Australia
Canada
UK
USA
Exam
Other Countries